Harrogate is located on the edge of the Yorkshire Dales and is renowned as a spa and conference town.
A many times winner of 'In Bloom' awards Harrogate was placed top in the large town category of the 2004 European competition 'Entente Florale'. In 2017 Harrogate was awarded Gold in the Champion of Champions competition.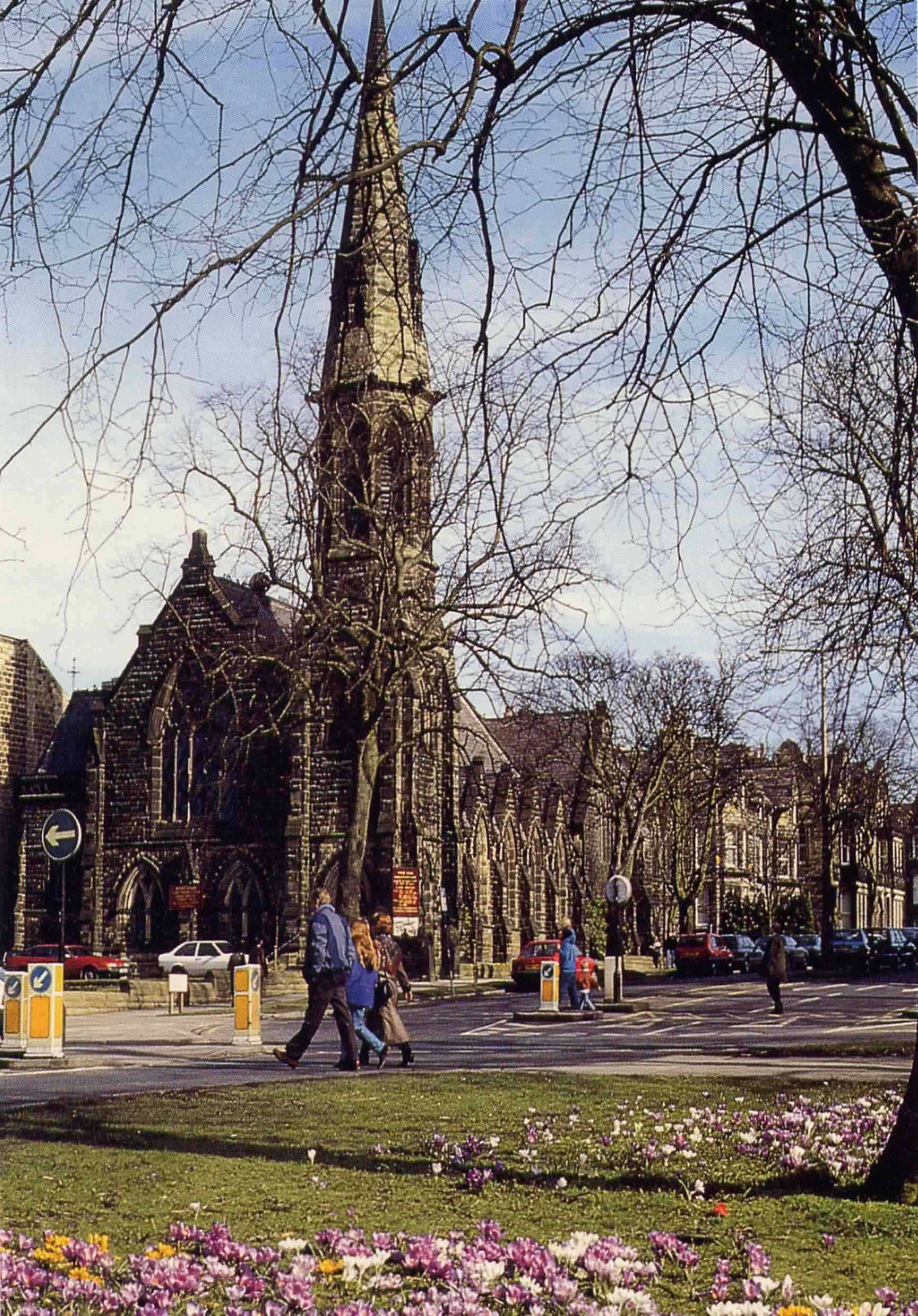 West Park URC is situated on the corner of
Victoria Avenue and West Park Stray. We are
privileged to be in this prime location overlooking The
Stray and on the main A61 through the centre of
Harrogate. It has been said that the spire on our
Grade II listed building is an important feature of the
townscape of Harrogate.
You will find West Park to be a welcoming fellowship committed to the care of its
members and friends, whilst at the same time, conscious of its responsibilities in the
town centre and in serving the wider community.